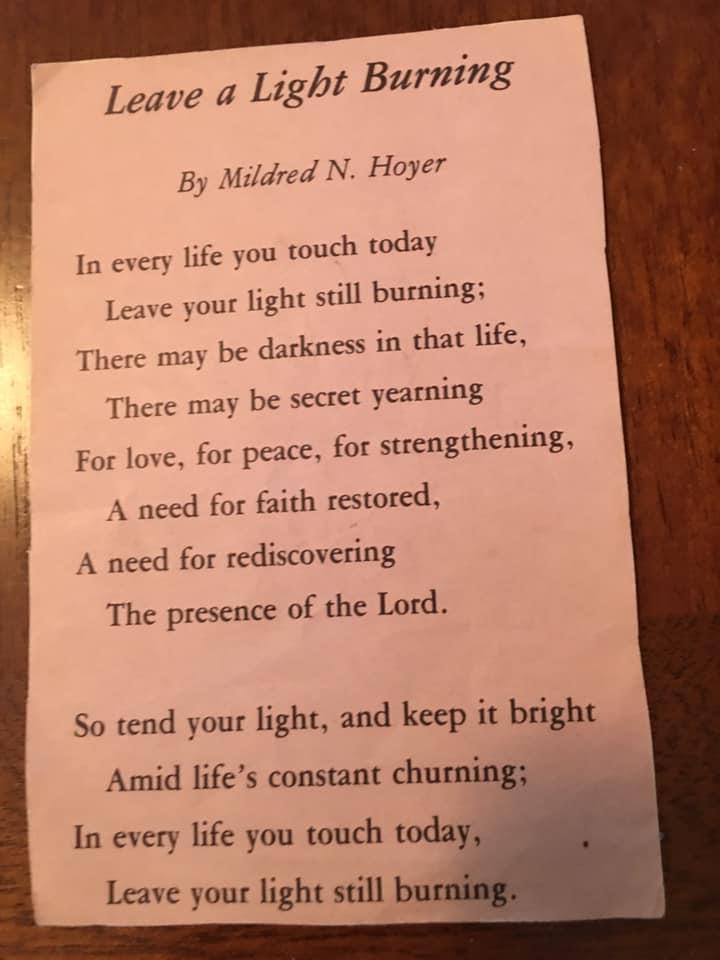 This popped up in my memories June 4th.  It was special when I found it in a memory box of notes  from my Grandmother and posted in 2020. 
It's even more special today as I remember my friend Joan – yesterday would have been her birthday.
One of the first comments was from my friend Joan who passed on June 4th, the same day as the memory posted. 
All of us who were fortunate enough to know Joan know that she left her light still burning.
She was a joy to know and embodied all that is good.  A beacon of light and laughter.  A positive force on earth.  I miss her but am a better person for having known her.